When we launched our new brand in 2015, we knew we had a road ahead of us to change how our industry was viewed. The print and promotional industries are predominantly white male owned and led. We're not. We're female and lesbian-owned and led.
We were primed to make noise, to change the status quo, to represent our industry with a new perspective. All these goals led to our vision to Lead the Brand Management Revolution. We reflected this vision with the flag in our logo, as our banner that we raise in pride of our work, pride of our partnerships, and pride of our team's willingness to take a stand to change.
Today our CEO, Amy Tiller, reflects on how this initial vision is priming us to support the biggest equity revolution our country has seen in years.
What was the significance of your vision statement?
"When we crafted our vision five years ago, we were setting our company and team up to remove a blindfold from our clients' eyes. We knew it was a stagnant industry that needed a push into innovation, technology, and more inspiring ideas."
Has your vision changed meaning for you over the last 5 years?
"When we launched Inspired Results' brand, we were looking to shake things up. That's always been in the DNA of mine and Phil's (Inspired Results' co-founder) goals for the organization.
Beyond the how and what we do, we're always looking for ways to change up how the industry is viewed. We're proud to say that our company is not only woman-led, it's predominantly female-staffed. We were recognized in 2018 by the Stevie Awards for our diversity of nearly 85% female employees and 15% LGBTQ employees.
But, today we're watching one of the biggest equity revolutions unfold in front of us. We want to stand with those who not only want change, they need change. We view it as our responsibility to support this movement however we can. And, we're happy we built a brand that encourages this type of dialogue."
What does support for equal rights look like for Inspired Results?
"The obvious answers are reviewing our company policies and financial support to organizations. We took quick action on both these items. We've started an open dialogue with our team on what it means to be an anti-racist organization and asked every employee to hold us accountable to that charge. It'll be an ongoing task that's always evolving, but I'm proud of the engagement from our team and that we're ready to do this hard work. While we've focused on other forms of diversity to-date, I think it's time for us to broaden that initiative to be more wholistic in our definition of diverse.
We've also made financial contributions to the Black Lives Matter and Equal Justice Initiative funds to support their tireless efforts of fighting for the basic right of racial equality. As we look down the road into this revolution, we're excited to expand our financial contributions into whatever forms of support are appropriate – whether that's volunteering, donating goods, or amplifying their voices."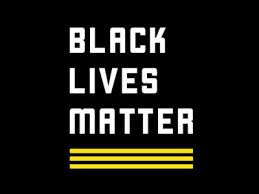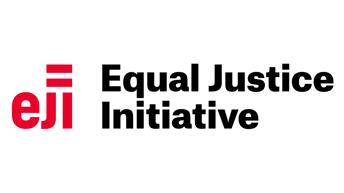 You mentioned that you want to change how the industry is viewed, can you tell me more about what that looks like?
"Our industry is stale. It's a conventional industry that's often lacking in imagination and traditionally colors within the lines.
I find that so ironic. We support the stories of our clients' organizations; we should be focused on helping them tell a story that stands out! It's ok to go outside the lines sometimes. That's our commitment to our clients, we work with so many industries doing amazing things every day and we want to make sure their story is heard, seen, and appreciated.
To do that, we feel it's important to change how our industry works with clients. That goes beyond the production of goods. It means believing in and supporting initiatives our clients champion. For example, we work with a lot of healthcare organizations. They're always fighting social justice initiatives, and we work hand-in-hand with them to achieve their goals and amplify the story however we can. We'll do this for any client, because we believe it's right.
We launched our Instagram feed during this time because we fundamentally believe we need a channel that's dedicated to raising up those around us. Our goal is to use it as a platform to tell the stories that need heard.
What advice do you have for other organization leaders during this time?
Speak from the heart and listen to what's being said. You can't go wrong if you lead with compassion and empathy. And, you can never go wrong if you listen before responding. Right now, people need that.
Join our chorus and highlight those whose voices need to be heard. Let's Raise Our Flags to those doing the hard work.