5 Tips for Supporting Your Remote Team
Right now most companies still have their entire employee base working from home. While we are moving toward more widespread reopening of businesses, many business owners and CEOs are already planning for a prolonged work-from-home status for their teams. In fact, many large companies have already stated they won't ask employees to come back to the office until December 2020 or later! And, according to a recent poll by Citrix many employees are still reticent to return to work for at least another 30 days.
What does that mean for employers? It's time to evaluate if there are additional ways to support your newly remote team until it's safe to reopen your office.
While there's plenty of information on "how to manage" your remote workforce, or "tools for working from home". What we noticed is that most of these focus around technology and meeting practices, rather than the tactical tools and self-care practices that will help them feel normal and productive.
We gathered up our favorite 5 ideas from our team on how to support your currently remote team along with ideas on to put to use today:
1) Make Your Desk and/or Office Feel Like You
Encourage your team to bring in elements that make them smile, brighten their day, and remind them of friends and family. Research shows that "spaces that are rich in identity-laden information promote better performance." - Psychology Today
One of our favorite ways to add personal style and function is this Desk Gift Set:
Desk Gift Set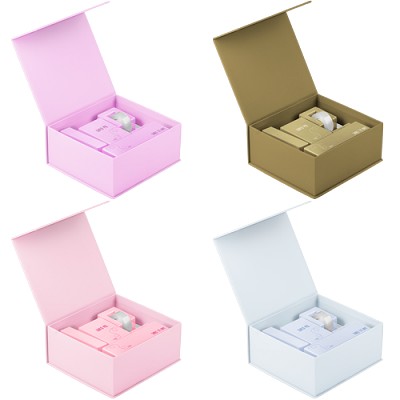 Make sure your team has all the basic tools for work, with a little extra style! The set comes with all of your favorite Up desk items including Pen Cup, Stapler, Tape Dispenser, Tray, and three writing instruments of your choice; Jotter Pen or Pencil. And, you can choose from one of 17 box colors and designs!

Email us for More Details:
More Info!
---
2) Work Normal(ish)ly
Using one of those pens that's been hiding in the back of your kitchen catch-all drawer isn't going to cut it. Make sure your team has the tools on hand that they love, it'll be less distracting and provide a sense of normalcy in their day-to-day.
Pens and paper preferences are as unique to individuals as our DNA. We love these options because they allow so many options to meet your personal preferences:
Custom Notebooks

Take Note of the infinite customize-ability you can do with these new notebooks. Choose from fullsize notebooks, mini notebooks, and task pads to make your team smile. The customization even offers your choice of coil or tape binding and digital printing to cover the covers, four layout options for your interior pages, and an optional elastic closure is available in 43 colors to match or complement your art!
Email us for More Details:
More Info!
---
Custom Pen Packs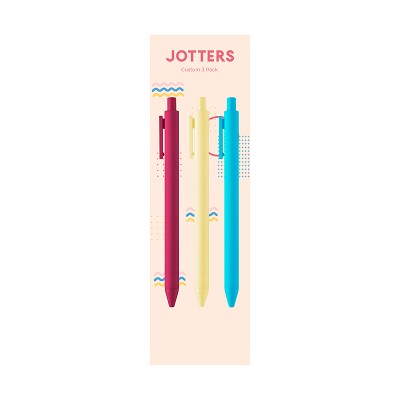 The beloved Jotter Pens and Le Pens are now available as a Custom Pen Pack! It's the pens you know and love with fine point tips and so many color options. They are definitely doodle bug approved. And now pick your three favorite colors (or all the same, it's up to you) and add to your own design to the backer card!
Email us for More Details:
More Info!
---
3) Share a Smile
Just because you're not in the same space doesn't mean you can't share a smile or laugh with your colleagues. Send team members small tokens of appreciation to say thanks for a job well done, or just because you love having them on your team! You can even setup a platform to empower team members to share with one gifts with one another…think how it would brighten your day to receive an unexpected box of joy from a co-worker!
Work From Home No Stress Kit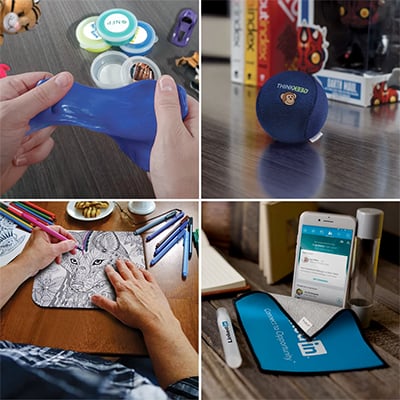 Working from home can be stressful. Why not give a kit that helps take the edge off? The Work From Home - No Stress Kit includes some of the best stress relievers: Pearl Putty, Cyber Gel HGX Stress Ball, Coloring Mousepad, and cleans things up with the ProBuff Gift Set.
Email us for More Details:

More Info!
---
4) Stay Hydrated
Studies show that staying hydrated helps keep your team energized, focused, and ultimately more productive. In fact, a 1% drop in hydration could lead to a 12% drop in productivity. Plus, there's further evidence that taking breaks throughout the day can help employees destress and recharge throughout the day. Encourage your team to take regular water breaks that'll keep them feeling better and more fulfilled!
There's no shortage of options of water bottles out there, below are a few styles that our team enjoys using:
Blender Bottle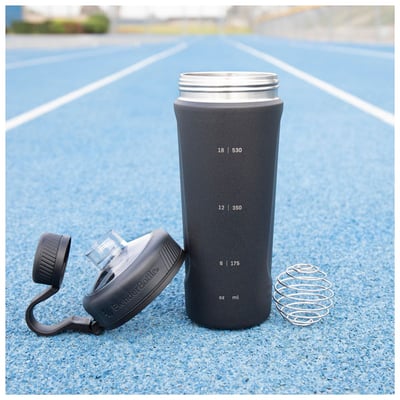 This 26 oz double wall stainless steel shaker bottle is perfect for those that want to hydrate with mixed-in flavor. This cup includes vacuum insulation, threaded dual-opening lid, carrying loop, BlenderBall wire whisk, and a sleek powder coated finish.
Brooklyn Tumbler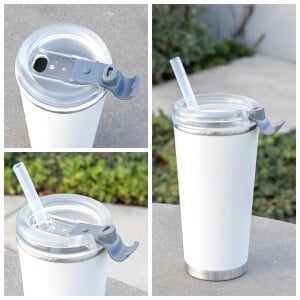 We love this multi-purpose 16.9 oz double wall stainless steel thermal tumbler! It features copper vacuum insulation, stainless steel rim and base, threaded Eastman Tritan lid, snap closure, straw opening, and flexible wide silicone straw (gift box included).
Email us for More Details:
More Info!
H2Go Manhattan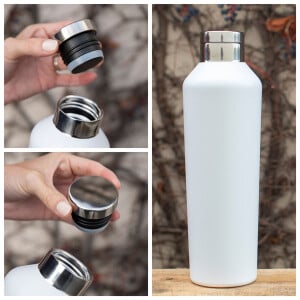 Sometimes we just want a simple well-designed option. This 20.9 oz double wall stainless steel thermal bottle does the trick with copper vacuum insulation, threaded stainless steel insulated lid, stainless steel rim, and powder coated finish (gift box included).
Email us for More Details:

More Info!
---
5) Stay Healthy
We're all focusing on how to stay safe and healthy and that doesn't just mean avoiding COVID-19. While we're working from home, we need to take care of our whole selves. Encourage your team to find new ways to reduce strain in their day-to-day...whether that's ergonomics at their desk, eye health, or mentally decompressing!
Blue Light Glasses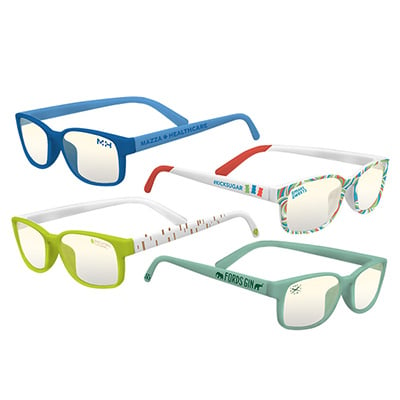 These glasses help reduce the strain and damage on your eyes caused by blocking blue light produced through screens. The attractive unisex frames are completely customizable (down to your brand's Pantone colors!) - create the perfect pair of glasses for all-day wear!
---
Selfie Care Kits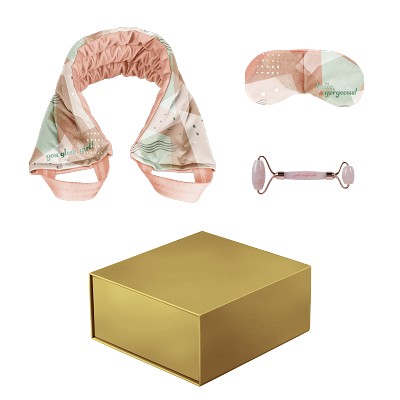 Selfie Care delivered to your door! All your favorite self-care items now bundled and ready to deliver with a bit of flair. This kit includes a Neck Wrap, Weighted Eye Mask, Stone Face Roller, and note all packaged in a soft-touch gift box with magnetic closure. What else would you need to say hello to relaxation?
Email us for More Details:

More Info!
---
Want More Ideas?
Drop us an email with information on what you're looking for! We love a good scouting expedition!